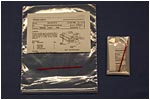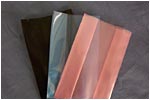 Packaging Assembly
Poly bags folded with instructions, return labels, twist ties. Used in products for return and or recycling.
Custom Design and Manufacturing
Looking for a custom fit for your product? We design to give you that perfect fit.
Short Lead Times
Some stock materials, with reasonable lead for your special needs.
Low volume orders
No min. requirements, we can manufacture as little as one piece or as many as you want.